John Lee here, the Irish-American half of the Stew crew, not the one with the Dublin-inflected baritone reminiscent of Liam Neeson.
Recently I was profiled by Irish Examiner USAeditor Brad Balfour, largely due to my role as president of the Irish Business Organization of New York.
I'm sharing a few excerpts, to give you some context on one of the podcasters stirring your Irish Stew.
Irish roots
"My family names are Lee, Daly, Kennihan, and Kearney; my grandparents came over from Co Cork, Co Clare, and Co Offaly. I only knew one grandparent — my mother's mother Rose Daly nee Kennihan from Offaly. Her sister had migrated to Australia and she decided to move to America following the trail of some long-lost relative. She worked as a cook for the family of Jeremiah Wilcox, a local industrialist. Strangely enough, the parlor from that house is now one of the period rooms in the Metropolitan Museum of Art. Some years ago, I took my mother (Ita) to see the room and she recalled being in it when she was a child."
The Renaissance Revival Room at the Metropolitan Museum of Art
Wilcox House, Meriden, Connecticut, 1868–70
"I was able to visit Rose's hometown of Clara on my first trip to Ireland. I didn't have much to go on other than that her relatives owned a store there. They didn't know what to make of me at first but figured out that I was "Rose's people" and was quickly welcomed into the family for a memorable visit."
"Probably the most Irish thing I did in college was to take a senior seminar on Irish history. I researched The Great Hunger, right down to growing potatoes in my dorm room."
New York's Irish trail
"My networking trail led me to a number of Irish networking organizations, especially the Irish Business Organization of New York. One appeal of the IBO was the chance to network with so many people in so many industries with only our mutual Irish interests providing the connective tissue. I had been networking within my own industry but there was a bit of "preaching to the choir" in doing that. After my warm welcome to the IBO, I went on to serve several board roles and am now on my second term as president."
"The Irish Consulate in New York has been a key stop on the Irish trail for me and so many others with their community outreach, and their support of so many Irish organizations. They have held many events including the First Friday Breakfast, started by Peter Ryan — then Deputy Counsel General, and now Ambassador to New Zealand. I count Peter as one of my primary guides on the Irish trail."
Irish business opportunities
"My business development goal at Goodman Media International is to attract Irish clients entering or expanding in the U.S. market. A few years ago, we did a project for the Irish company Allergy Standards, we are now representing the Dublin-based Scope Eyecarein their expansion into the U.S. and recently started a project for Bord Bia, the Irish food board."
The Global Irish Nation
"I am constantly learning more about Irish history, culture, and the arts and getting to know my heritage better. That's a major theme in "Irish Stew," a podcast I co-host with Dubliner Martin Nutty which promotes the Global Irish Conversation."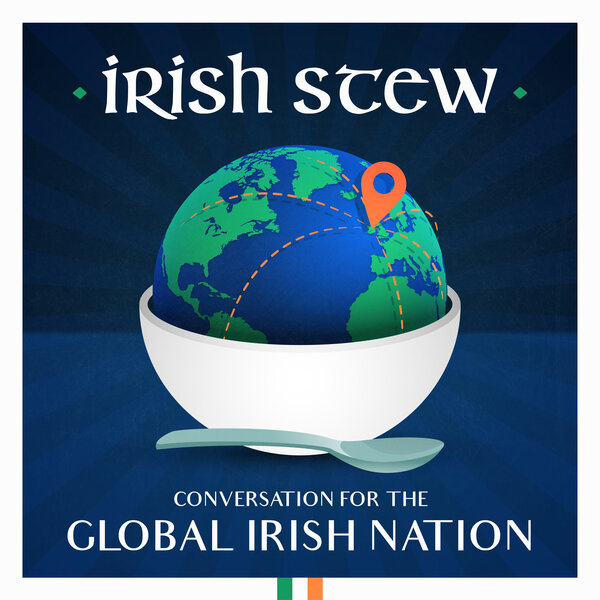 "I'm fascinated by the idea of the emerging Global Irish Nation. It includes the Irish on the island, the diaspora around the world, and the "affinity" diaspora — those people without Irish heritage who are drawn to Ireland through Irish arts, business in Ireland, tourism, and more."
The entire article is available at Irish Examiner USA, a weekly source of Irish news & views in New York and beyond.  And I'm on Twitter @johnleemedia.